Over 500.000 individuals in South Carolina are hungry. As the Christmas season approaches, it's impossible not to think of those in need as you meet with friends and family. Due to the covid-19 pandemic, layoffs and company downsizing have exacerbated the problem, making it much more difficult to combat than previously.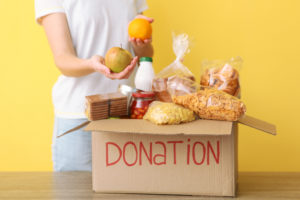 We have people in our neighborhood who are dealing with this issue on a daily basis. This is why, over the next few months, our Community Cause effort will focus on raising awareness and doing everything we can to deliver meals to people in need. If possible, we encourage everyone to donate to a local food drive, charity, or other food poverty initiative. If not, we make it easy to give back…
To show our dedication to this issue, for each no-obligation quote we provide to someone you've recommended to us, we'll donate in your name to a food bank or non-profit organization that focuses on this cause. Help us spread the joy of a warm meal over the holidays!