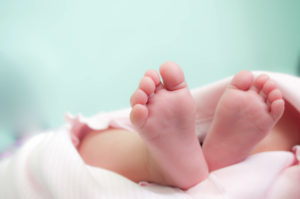 Bringing a new life into this world is both a beautiful and life-changing experience; however, for some families experiencing complications, the process can become rather difficult. According to UNICEF and the World Health Organization (WHO), nearly 30 million babies are born too soon, too small, or become sick every year and need specialized care to survive. During this time, premature babies and children must receive the special pediatric care they need to ensure a safe and easy transition home. 
Here at The Hoylen Agency, our goal is to shine a light on this complex issue and provide assistance to these children in need. Our agency dedicates our newest cause campaign to supporting premature babies and children needing special pediatric care through the McLeod Children's Hospital in Florence for the next three months. 
Many areas lack pediatric subspecialists and even fewer doctors. Yet, at McLeod Regional Medical Center in Florence, patients can count on a team of board-certified pediatric subspecialists to exemplify the McLeod goal to provide the care that our youngest neighbors require. 
Their team of dedicated staff goes above and beyond to enhance every child's opportunity to realize their full potential. They've made incredible strides to ensure every child gets the best care possible from delivery to discharge. As a result, McLeod Children's Hospital cares for more than 56,000 children a year, dedicating its efforts to children's unique health needs. However, they can't do it alone. Be a part of something special and see how you can make a difference in the lives of children in need. 
Ready to take the next step? Recommend your friends, family, and co-workers to receive an insurance quote from us, and we'll donate $10 for every person! They only need to receive a quote – there is no obligation to purchase. All funds raised during our Community Cause Campaign will go to McLeod Children's Hospital in Florence to support and create a positive change in our community.