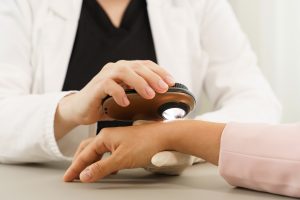 A cause that deeply resonates with us is our commitment to advancing the research and treatment of individuals grappling with skin cancer. It's a devastating ailment, affecting an estimated one in every five Americans before they reach the age of 70.
In the ongoing Community Cause Cycle, we are directing our attention to support The Skin Cancer Foundation. At Hoylen Insurance, we take great pride in standing by The Skin Cancer Foundation's mission, which encompasses educating both the general public and the medical community about skin cancer, promoting preventive measures through sun protection, and stressing the significance of early detection and swift, efficient treatment.
We cordially invite you to join us in this endeavor, and here's how you can make a meaningful contribution: When you refer someone to us for a no-obligation insurance quote, we will make a $10 donation on your behalf for each person who receives a quote. How many friends can you introduce to us to aid those grappling with skin cancer?